TASER® Pulse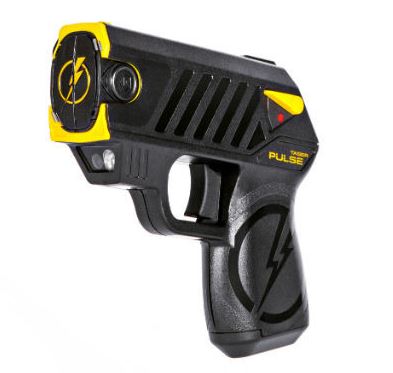 The TASER Pulse electronic control device is equipped with field-tested TASER technology and provides you with the same take-down power trusted by law enforcement officers everywhere. Upon firing, the TASER Pulse emits 2 probe darts attached to insulated conductive wires that travel a distance of 15 feet to reach their target and immobilize them for 30 seconds giving you time to make a Safe Escape. The device delivers and electric pulse to the target, which overrides the sensory and motor functions of the central nervous system. It can also be used as a direct contact stun gun device.
*Must be 18 or older to purchase. MD, MN, and IL residents must pass a Felony Background Check before shipment.

RESTRICTIONS: Illegal in DC, HI, MA, NY, RI, & certain cities & counties.
CT, IL, MI, and WI are legal with certain restrictions and requirements.
Free Shipping, Satisfaction Guaranteed!
Receive our Stun Gun Defense Guide free with every purchase! 
Items:
1
–
4
of
4
, per page
Bestsellers
Choose the product options first

Choose the product options first