TASER® X26C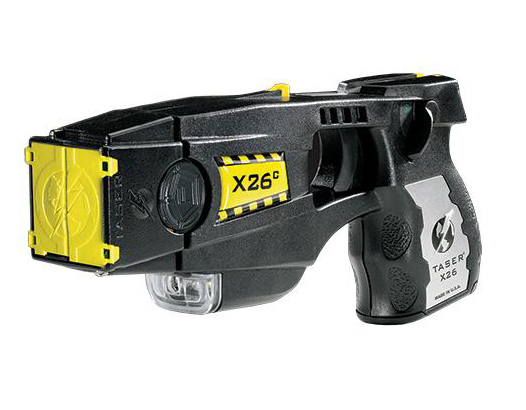 The TASER X26C electronic control device is equipped with field-tested TASER technology and provides you with the same take-down power trusted by police officers everywhere. Upon firing, the X26C emits 2 probe darts attached to insulated conductive wires that travel a distance of 15 feet to reach their target. The device delivers and electric pulse to the target, which overrides the sensory and motor functions of the central nervous system. Can also be used as a direct contact stun gun device.
*Must be 18 or older to purchase. MD, MN, and IL residents must pass a Felony Background Check before shipment.

RESTRICTIONS: Illegal in DC, HI, MA, NJ, NY, RI, & certain cities & counties.
CT, IL, MI, and WI are legal with certain restrictions and requirements.
Free Shipping, Satisfaction Guaranteed!
Receive our Stun Gun Defense Guide free with every purchase! 
Items:
1
–
5
of
5
, per page
Bestsellers
Choose the product options first

Choose the product options first